A Look Back at Tandem's first-ever Storybook Gala 2017: Mirrors, Windows, and Doors
On May 17th, at Tandem's first-ever gala, YOU were the ones to open the doors of opportunity for Bay Area children.
Tandem's 2017 Storybook Gala: Mirrors, Windows, and Doors chose its theme to celebrate all that makes children's literature great—diversity, equity, inclusion, and empathy. At Tandem®, we believe that quality children's books can and should be portals to other worlds, while also validating children's own experiences.
Mirror books are important to validate a child's self-worth by showing characters that looks like them, and present situations that they have experienced. These stories help all children know they are important, worthy, and valued.
Window books provide a way for children to experience lives, situations, and events that they may never be exposed to in everyday life. These books build a child's imagination, critical thinking skills, and empathy.
Doors are the opportunities that open up when a child reaches school ready, in love with books and learning, and strong in their self-confidence and empathy for those around them.
At the City Club of San Francisco, 170 supporters gathered to celebrate diversity in children's books while raising money for Tandem—and all while having a good time! We have two Facebook albums up – one with general photos of the evening, and another featuring photos from our photobooth. Be sure to tag yourself!
At dinner, attendees enjoyed having a special guest children's book author or illustrator seated at every table. Thank you so much to our guests: Mac Barnett, Elisa Kleven, Innosanto Nagara, Isabel Campoy, Annie Barrows, Maya Christina Gonzalez, Mitali Perkins, Kate Schatz, JaNay Brown-Wood, Kathryn Otoshi, Marcus Ewert, Jim Averbeck, Oliver Chin, Robert Liu-Trujillo, Shirin Yim Bridges, Ana Aranda, and Katrina Goldsaito.
After short speeches from Tandem's Board Chair Laurie Edelstein and Executive Director Molly Wertz, attendees heard from First 5 San Francisco's Executive Director Ingrid Mezquita, who spoke about the importance of early learning in San Francisco and beyond. A short video then gave attendees a look at Tandem's work and programs, and the speeches finished with Tandem staff member Dulce Torres-Petty talking about how the skills she learned at Tandem helped her get through the the first few weeks of her newborn's life spent in the NICU.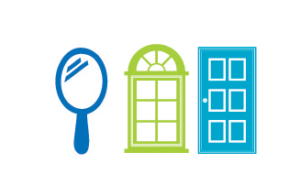 All of us at Tandem were blown away by the joy and support that filled the room. Thank you to everyone who attended, volunteered, and whose support made the evening a great success.
Sign up for our newsletter to be the first to hear about our 2018 Storybook Gala!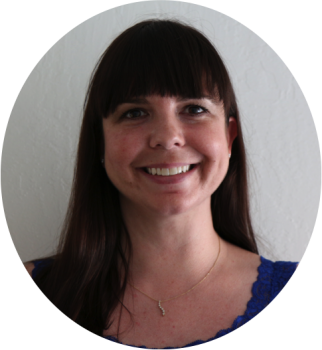 Julie Barton, Ph.D.
Julie Barton is determined to never be "too old" to read books for children. With a Ph.D. in Literature and a Masters in Children's Literature, she's the Senior Development Manager at Tandem, Partners in Early Learning and believes that quality children's literature can change the world.