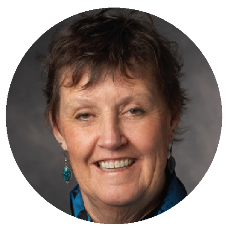 Jackie Schmidt-Posner, Board Chair
Professor, Leavey School of Business, Santa Clara University
Jackie is an educator who has spent her career helping college students make connections between their commitments to community engagement and social justice and their academic, personal, and career development.  She is a senior advisor to Stanford's Haas Center for Public Service, having previously directed the center's Public Service Scholars program and served as associate director and interim executive director.  She is an educational consultant and trainer, and Professor of Practice (Community Engagement) at the Leavey School of Business at Santa Clara University.  Jackie is a graduate of UC Santa Barbara, where she majored in political science and sociology, has an MA from The Ohio State University and a PhD from Stanford University in educational policy and administration.  She has served on the boards of the Los Gatos-Saratoga High School District (public) and Mid-Peninsula High School (private), and is currently on the board of VIA Programs (formerly Volunteers in Asia).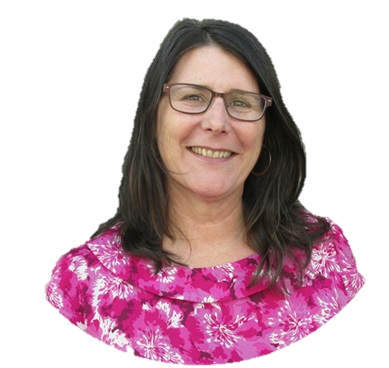 Molly Wertz, President
Executive Director, Tandem™
Molly comes to Tandem from United Way of the Bay Area, where she served from 2004 until 2010, most recently as Vice President of Community Investment, managing grant-making as well as program development and oversight. During her tenure, Molly served on the leadership team of the Bay Area Early Childhood Funders and the membership and programs committees at Northern California Grantmakers. As Executive Director, Molly is responsible for building program infrastructure and fundraising in order to serve significantly more children in the coming years. Her commitment to children and youth stems from her first career as an educator. She has taught at elementary, middle, and high school levels, and was a founding teacher at Sonoma Mountain High School in Petaluma. She served as a district level administrator in the Petaluma schools from 1995-2000 and as an educational consultant. Molly has a MS in curriculum and instruction from Dominican University of California, and a BA in English literature from Sonoma State University.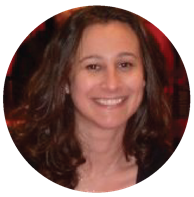 Mari Rutkin, Secretary
Director of Operations–Early Education Department, San Francisco Unified School District
Mari is currently the Director of Operations in SFUSD's Early Education Department, who is the largest provider of early education and out of school services for children in the City and County of San Francisco. Before joining SFUSD, Mari worked for Jumpstart and a number of YMCAs developing her passion and commitment to helping preschool and school age children develop the skills needed to be successful in school. Mari received her BA in Sociology and Religious Studies from the UC Santa Barbara and her Masters in Child Development from Tufts University.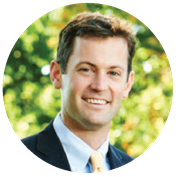 Chris Brown, Treasurer
Investment Officer/Head of West Coast Office, Veritable LP
Chris is an Investment Officer with Veritable LP and leads the San Francisco office. He joined the firm in 2005 after graduating from Haverford College. In addition to managing client portfolios at Veritable, Chris's professional experience includes direct real estate development and investment experience with Webcor Builders and MetLife Real Estate Investors. Chris earned an MBA from the Haas School of Business, University of California Berkeley.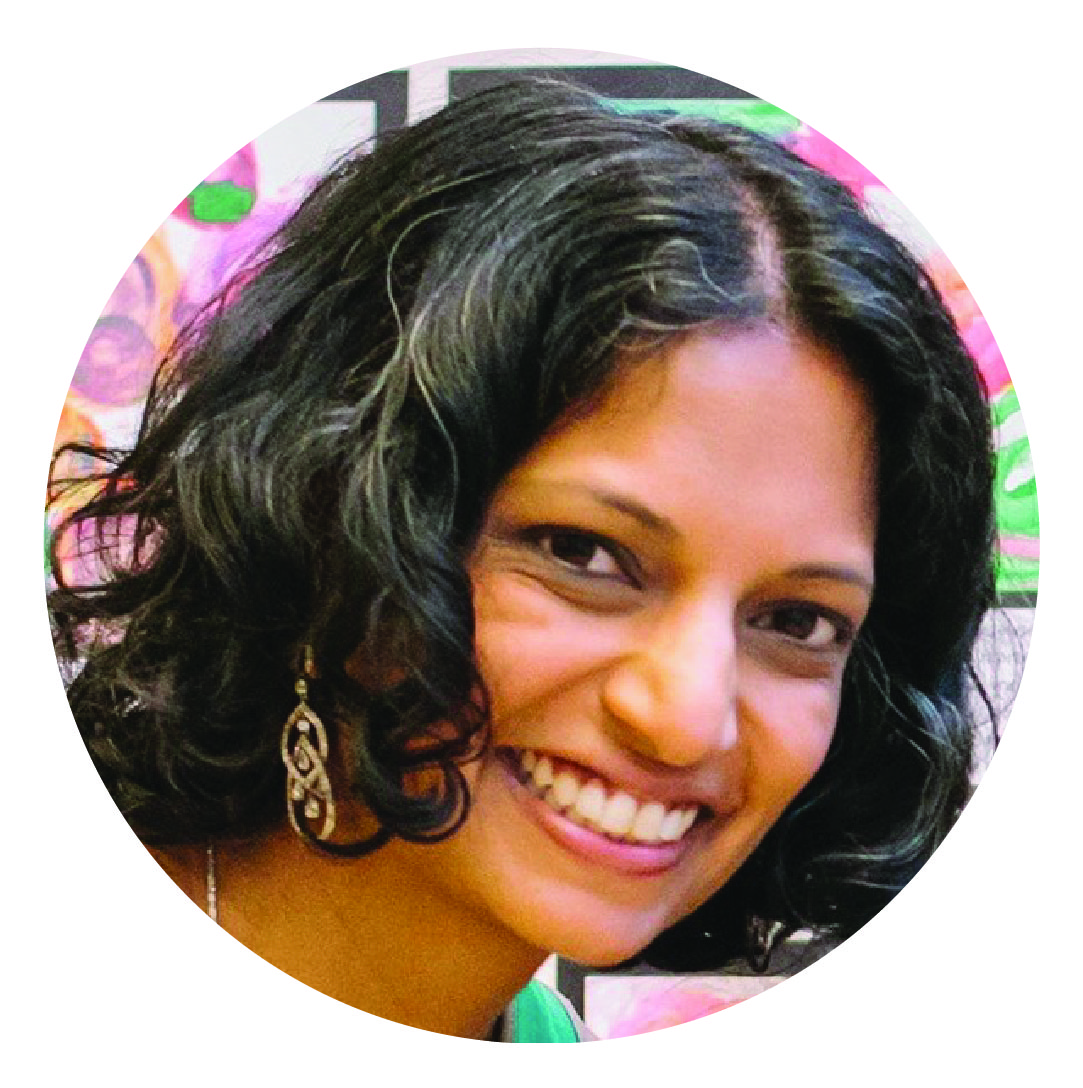 Chetana Bisarya
Independent Nonprofit & Educational Consultant
Chetana joins Tandem with over ten years of experience in the social sector and with a passion for strengthening mission-driven organizations. Currently, she is building out the grantmaking arm of a socially driven start-up.
Her work in education included managing the operations of a German immersion preschool and starting a foreign language after-school program. She continues to serve as an adviser for early childhood organizations.
Through her business management and operations roles at the World Bank, RTI International, Accenture, and various NGOs, she has focused on poverty reduction, education, health, and capacity building. Her expertise spans evaluation, financial management, microfinance, building public-private partnerships, and global market research.
Chetana has a bachelor's degree from Duke University and a Master's in International Affairs from George Washington University.  When not playing with her two sons, traveling, or eating dark chocolate, Chetana can be found thinking about ideas on how to change the world.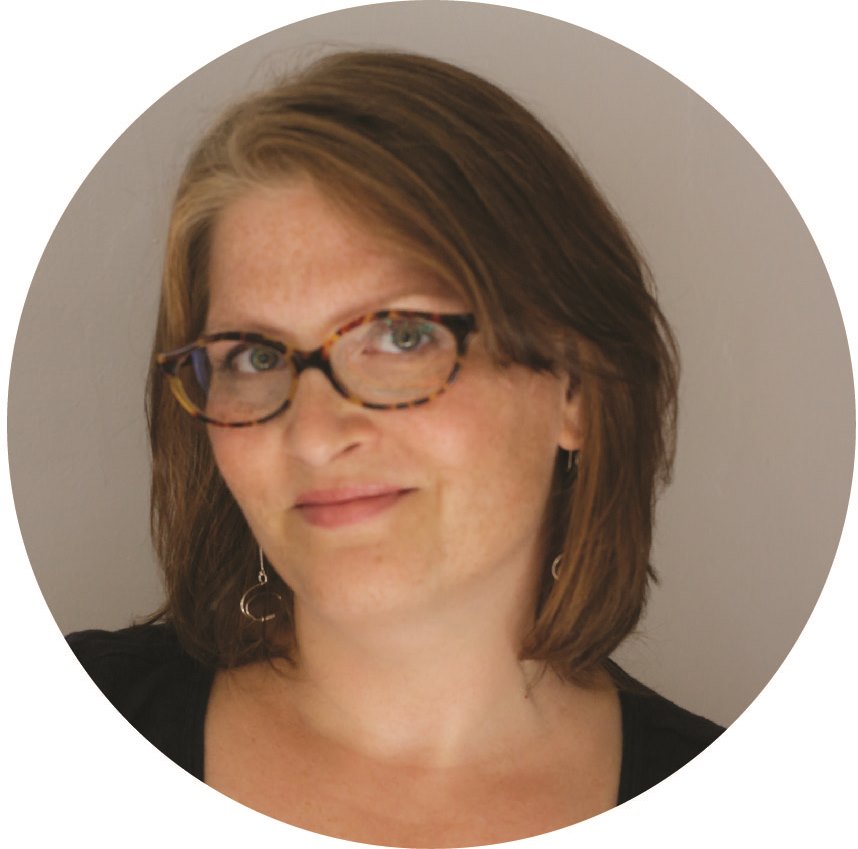 Sara Chieco
Director of Technology & Social Impact, Presence Product Group
Sara Chieco is the Director of Technology, Social Impact at Presence Product Group. She is a highly accomplished Non-Profit Business Analyst, Software Architect, and Technical Lead with extensive services and product experience. For the past nine years she has worked exclusively with Salesforce.com for nonprofits. Prior to that, she designed and coded both enterprise and client/server applications as a software engineer. She is passionate about solving problems, delivering high quality solutions and enabling nonprofits to be more efficient to better serve their constituents.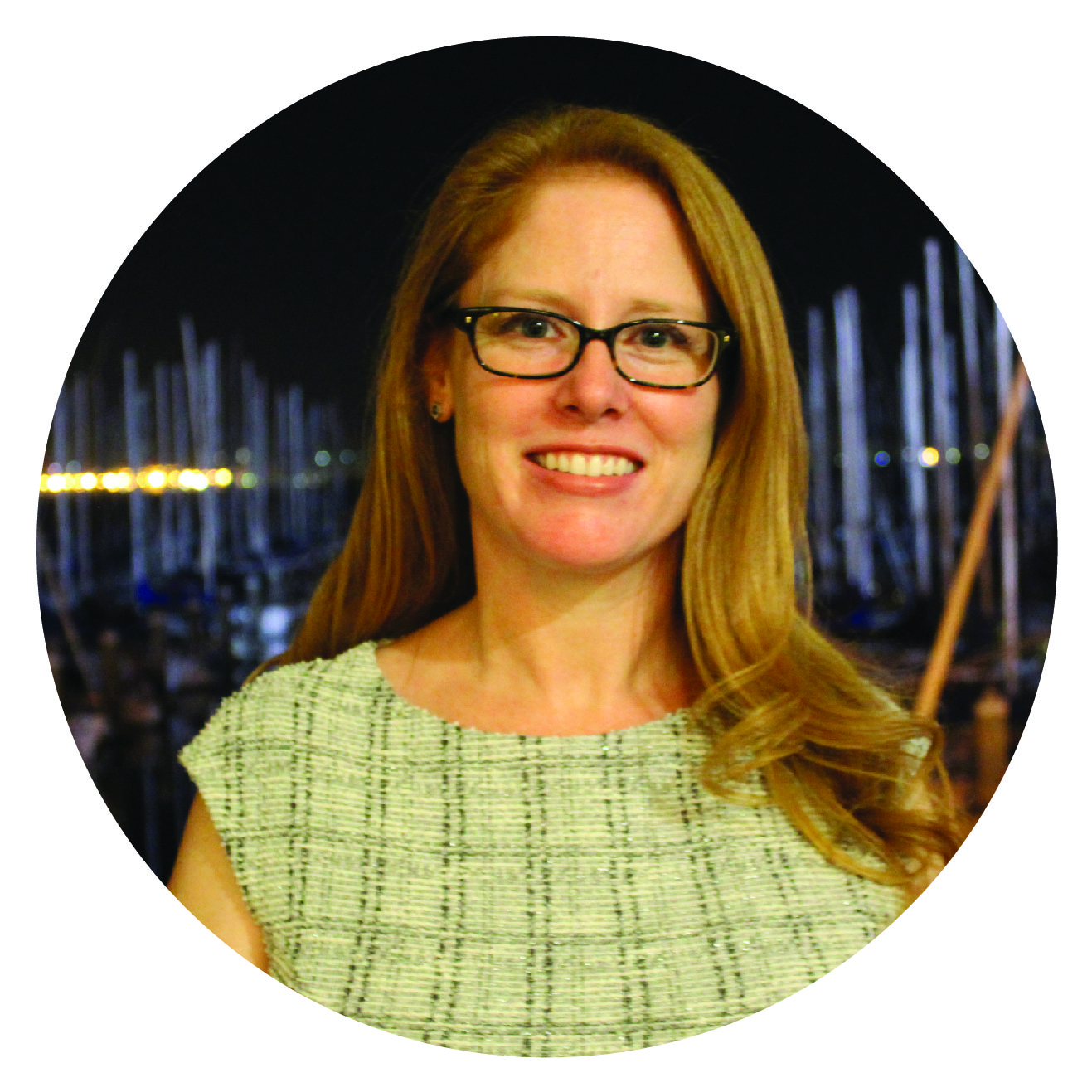 Jaimi Cortes
Philanthropic and Nonprofit Strategist
Jaimi has over 16 years of experience in the nonprofit and philanthropy sector as a leader, consultant, and senior-level project manager. Jaimi combines her skills in program design and evaluation, grants and contract management, strategic planning and capacity building to help organizations achieve sustainable outcomes for social change. In her most recent position at the Women's Foundation of California, she held dual roles of Program Officer and Grants Administrator engaging nonprofits, high-net worth donors, private funders, and community members to strengthen nonprofits focused on women's economic wellbeing. She has previously worked for First 5 LA, Public Health Foundation Enterprises, and the California Wellness Foundation.
Jaimi was the first in her family to graduate from college and received her BA in women's studies and political science at UCLA and MBA from Pepperdine University. Currently, Jaimi is an active member of the UCLA Alumni Scholarship Committee and serves on the Board of Trustees for her local library. As a new Bay Area transplant, Jaimi and her family enjoy exploring new places to eat, hike, and enjoy the view.
Donna Dolislager-Johnson
M.D., Retired
Donna originally hails from Michigan but has lived in the San Francisco Bay Area for many years. She received her medical degree from Wayne State University School of Medicine in Detroit, Michigan. Her postdoctoral training was done at Kaiser in San Francisco in pediatrics and Stanford Medical Center in pediatric nephrology. Donna practiced pediatrics for 35 years as a Kaiser Permanente physician in South San Francisco and Napa.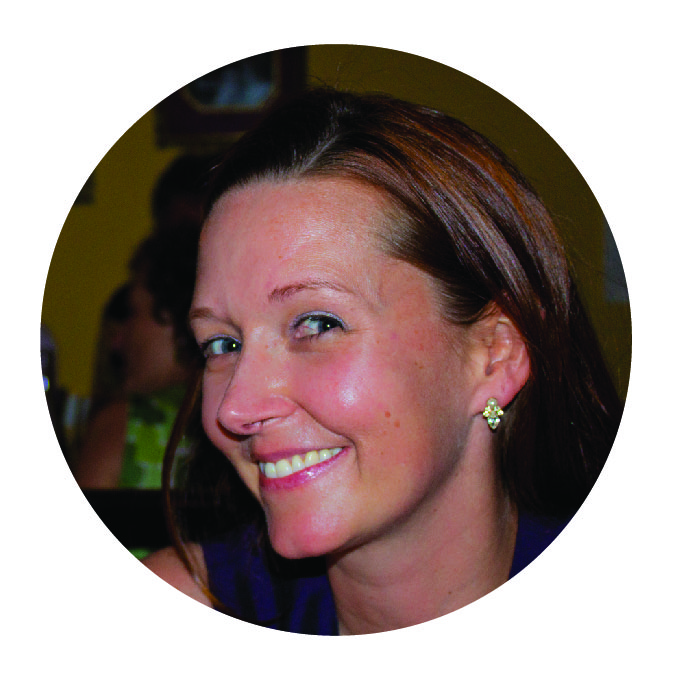 Lisa Dunwell
Project Manager, Wells Fargo Corporate Video Services
Lisa moved to San Francisco 10 years ago to join Wells Fargo's Enterprise Marketing team. There, she managed advertising campaigns and brand-aligned creative, which included media strategy, creative concepting, production and asset management. Lisa has a background in Media Planning and graduated from the University of Kentucky with a degree in Journalism. Through her career in advertising and marketing she has worked on brands like Wendy's Old Fashioned Hamburgers, Nextel Communications, Delta Airlines, and of course, Wells Fargo Bank. She recently transitioned to Wells Fargo's Corporate Video Services team as a Project Manager supporting internal and external communications. Lisa is an avid reader, lover of books and has a deep appreciation for storytelling. Making sure children have the opportunity to read and love books is the reason she became engaged with Tandem.
Laurie Edelstein
Partner, Steptoe & Johnson LLP
An accomplished trial lawyer in commercial and white-collar cases, Laurie represents clients in securities and other fraud actions, breach of contract and fiduciary duty matters, energy disputes, and other business litigation, often involving complex financial and securities transactions. She also defends clients in Securities and Exchange Commission investigations and enforcement actions, and in criminal investigations and prosecutions. Laurie holds an undergraduate degree from Stanford University, where she graduated with distinction in the Honors Program in the Humanities and was elected to Phi Beta Kappa, and a law degree from Yale Law School. She also holds a Master of Philosophy degree in comparative literature from Yale University.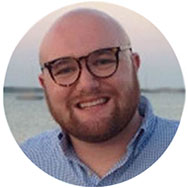 Weston Fillman
Staffing Program Manager, Google Inc.
Weston is currently a Program Manager at Google, driving diversity and operational excellence projects within Technical Infrastructure and Cloud Staffing. Weston moved to San Francisco to join Google as a recruiter in early 2015 and has spent time working on diversity and inclusion projects with staffing and engineering teams in the Bay Area and APAC. Prior to Google, he was a Recruitment Manager at Teach For America and taught Pre-K in Baltimore City Public Schools.
Weston is a graduate of Franklin & Marshall College (F&M), where he majored in Government and History, has an EdM in Higher Education from Harvard University, and an MSEd from Johns Hopkins University in Early Childhood Education. Weston serves as the Chair of F&M's San Francisco Alumni Council. He is passionate about the intersection of education, access, equity, and inclusion (and co-parenting his rescue dog, Dolly).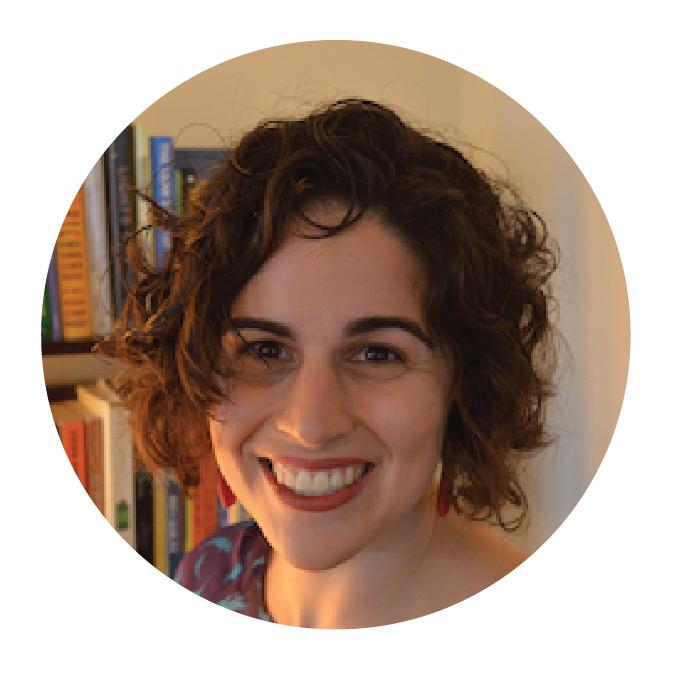 Rebecca Haskell
Associate Director, Science is Elementary
With a passion for education, dark chocolate, and changing the status quo, Rebecca believes in people. She believes in each of our potential to improve, develop, and be our best selves.  She seeks to thoughtfully infuse an equity and justice lens in all of her work. As an educator and a leader of students and adults in education, she has seen this come to fruition ​every day. ​
Rebecca was born and raised in the Bay Area. Her lifelong passion is in supporting and facilitating meaningful teaching and learning for both adults and kiddos. She has served as a Kindergarten teacher, instructional coach, curriculum designer, and assistant principal. Her studies at Boston University and Columbia's Teachers College, as well as her career in education, have taken her to live in and explore countries across the globe. Rebecca currently enjoys volunteering, cooking, cycling, and spending time with family.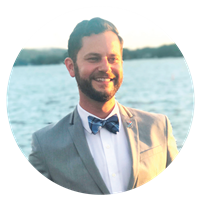 Ryan Hazelton
Individual Giving Officer, Safe & Sound - Strengthening Families. Ending Child Abuse.
Ryan grew up in San Diego, arriving in San Francisco ten years ago in pursuit of a career in online advertising technologies. After a few years, and having previously worked in a Welfare-to-Work office out of college, he decided to leave the tech sector and pivot to a career in nonprofit. A new passion for education and building healthy families arose from a position fundraising for a nonprofit preschool focused on providing low-income and homeless families with early childhood education and family support services in San Francisco's Mission District. Ryan holds a Bachelor's Degree in Communications from the University of California, San Diego, and also sits on the Board of Directors at the Thomas Edison Charter Academy, a nonprofit TK-8 charter school in the Mission District.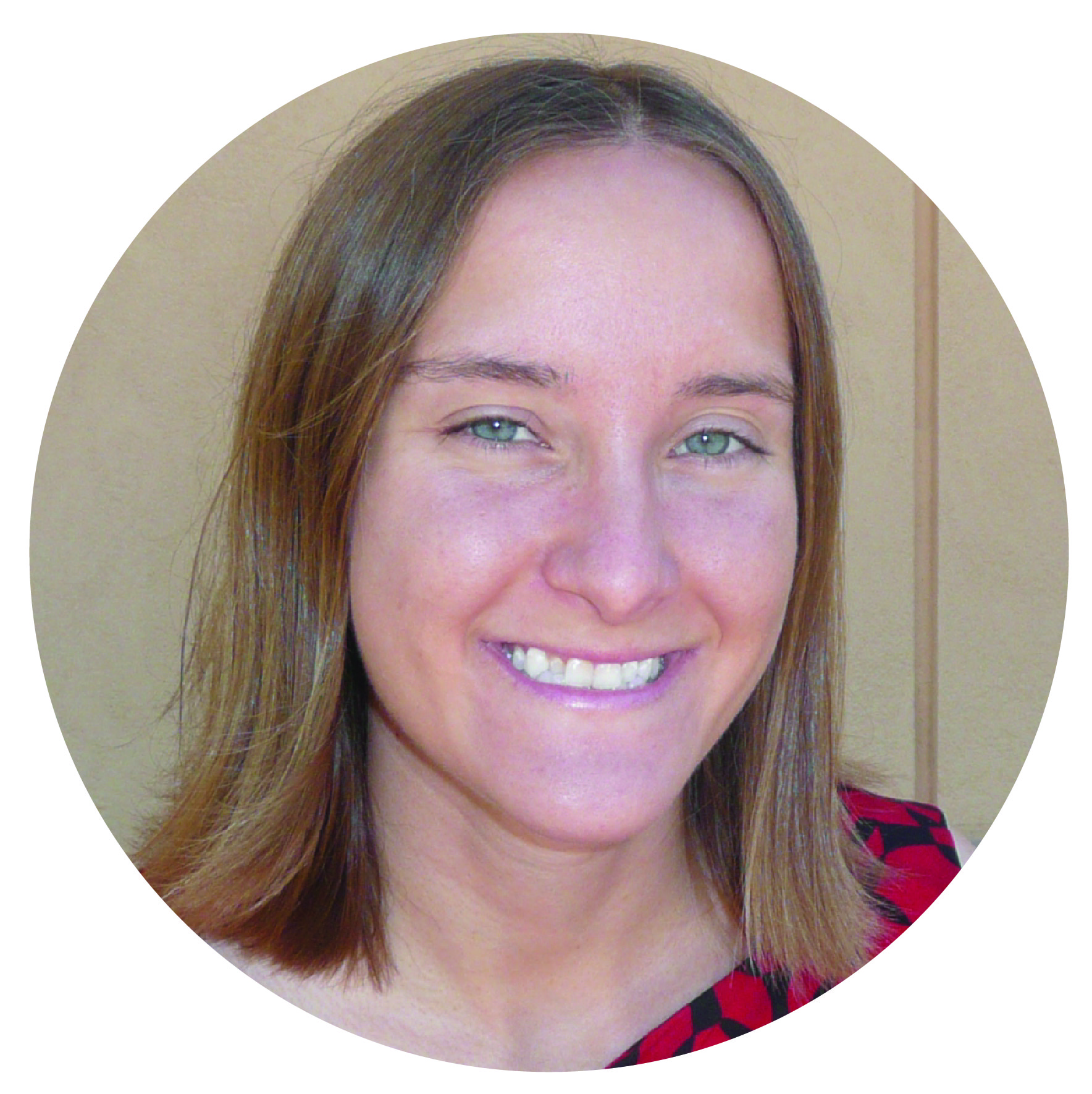 Michele Stillwell-Parvensky
Senior Policy and Government Affairs Manager, Children's Defense Fund - California
Michele Stillwell-Parvensky leads CDF-CA's statewide policy and communications work to create a level playing field for children in California. She has led a successful campaign to expand the state Earned Income Tax Credit to benefit more than a million low-income working families, and worked with partners to secure policy wins on early education and children's health.
Prior to joining Children's Defense Fund, Michele worked at Preschool California, a nonprofit dedicated to increasing access to quality early learning. Michele also served as a Dukakis Fellow in Colorado Governor Bill's Ritter's office, focused on homelessness and childhood hunger. Michele has a Master's in Public Policy from Harvard Kennedy School of Government. She is an alumni of New Leaders Council and serves on United Way Bay Area's Public Policy Committee.
Kirsty Traill
VP of Customer Support, Hootsuite
Kirsty is currently the VP of Customer Support at Hootsuite, a social media management platform, where she is responsible for using customer insight to drive strategic initiatives and deliver superior customer experience. Kirsty has over 14 years of international experience gained from senior sales & marketing, operations, and business management roles in the US, Japan, and New Zealand, where she has a track record of effective leadership and business transformation. Kirsty holds bachelor's degrees in both Arts and Commerce at the University of Auckland, winning senior prizes in Marketing and Japanese, and enjoys running half-marathons, snowboarding, and yoga in her spare time.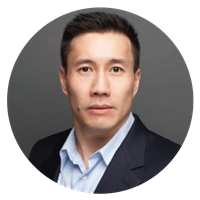 Jerry Tung
CTO, BitWall
Jerry moved to San Francisco in early 2015, after over a decade in Los Angeles, to join BitWall – a startup focused on customer loyalty. Prior to joining BitWall, he worked as an engineer in the aerospace industry. In 2009 he co-founded and worked part-time in a mobile app company that focused on gamifying long-term memorization. Jerry received a Bachelors and Masters in Electrical Engineering from Vanderbilt University and R.P.I., respectively. While in Los Angeles, Jerry volunteered as a reader with a K-5 literacy organization and spent several years as a non-board committee member and weekend morning site leader.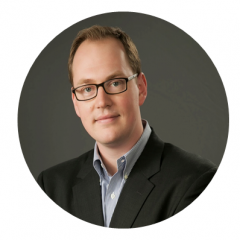 Travis Zimbelman
Finance Program Manager, Google, Inc.
Travis joins Tandem with several years' of marketing, finance, and auditing experience.  Travis received his BA in International Business from Northwestern College, and is currently pursuing his MBA from the Haas School of Business at UC Berkeley.  In addition to serving as a Board member, Travis has served on the Google Finance Career Development committee and as a "Big Brother" at Benjamin Bubb Elementary School in Mountain View, California.