A Gift for Mom that Lasts a Lifetime – Tandem launches 5th Annual Mother's Day Campaign
Many of us learned our first lessons on our mother's lap, sharing books and learning to navigate the world around us through stories. However, many families living in underserved communities throughout the Bay Area do not have access to the books they need. This Mother's Day, honor the love someone special has inspired with a card for her and books for children and families who need them most.
Early language is strongly tied to children's future school success. Regularly sharing books with a child is a simple, powerful way to support their early literacy and language acquisition and spark a lifelong love of books and learning. When you donate to Tandem's Mother's Day campaign, you're not only honor someone special in your life, you're sending them a card with the power to help close the opportunity gap for thousands of Bay Area families.
"Books and stories bind us together as humans and as families. Sharing books builds critical thinking skills that all children need to succeed in school and life. It's time to make sure that all families have the books and information they need to make the most out of every book-sharing experience," says Molly Wertz, Tandem's Executive Director.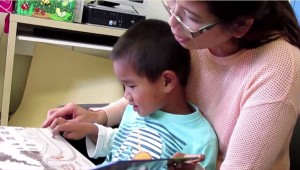 "Research shows that by age two, a six-month gap in language development is apparent between toddlers from low income families and their more affluent peers. When families have access to high-quality children's books in their home, we can turn this statistic around," adds Tandem Senior Development Manager, Julie Barton, PhD. "All donations to our Mother's Day campaign support Tandem to provide books and free parent workshops on early brain development and interactive book-sharing skills. It's a gift that keeps on giving!"
Tandem's 5th annual Mother's Day campaign begins Monday, April 10th and ends on Mother's Day, May 14th. Make a donation and send your eCard today, or send a handwritten card featuring your customized message for gifts of $100 or more. All handwritten card orders must be placed by May 9th to ensure they will be postmarked by May 10th and delivered to honorees by May 14th.
As a gesture of thanks for supporting families to share special moments bonding over books, all donors to the Mother's Day campaign will be entered into a drawing for a chance to win two free tickets to Tandem's first-ever Storybook Gala event on May 17th, 2017. This event features 15 special guest children's authors and illustrators, including Caldecott Award-winner Mac Barnett and New York Times best-selling author Kate Schatz.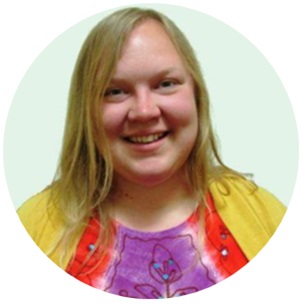 Emily Thompson
Emily Thompson is the Communications Manager at Tandem, Partners in Early Learning. She currently lives in San Francisco. Contact Emily to share your story on the Tandem blog!