Why We Read: Finding Hope and Positivity through Book-sharing
This is Antonio, a Latino boy growing up in East Oakland whose proud mom (me!) is a Mexican immigrant and a program supervisor at Tandem, Partners in Early Learning. And this is the story of our shared love of books and reading.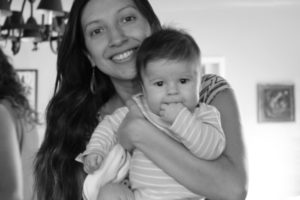 When I first joined Tandem almost five years ago, I knew a lot about adult education since that had been my professional path, but I knew very little about children's early learning. As it turns out, I found the world of early education simply fascinating. With my bag full of children's books, I perfected my interactive Read Aloud skills by practicing in front of the mirror for hours at home. I adored the effect those rehearsals had when I showed up with my books in a classroom. I enjoyed the smiles of the children while sharing a good story with them. Every time I share books at Tandem StoryCycles® sites, I find the children's reactions to be incredibly fun and just plain adorable. Best of all, I know that while we're having fun, everything I do when we're reading supports their early literacy and language skills. It's a great job. Before long, it was time for me to take a break from visiting classrooms and leading Read Alouds to prepare to bring home a child of my very own.

W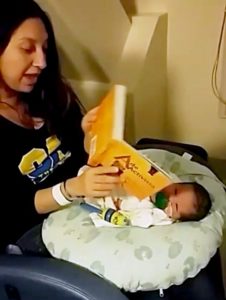 hen Antonio was born, he had health complications that were quite severe. We had to be in the NICU for the first two weeks of his life. I still can't describe the sense of hopelessness I was feeling as a new mom, seeing my baby connected to multiple machines, lying in one of those baby hospital beds. I had never in my life felt so scared and so vulnerable. My mom, who was by our side all the time, kept telling me to talk to him because even when he was half asleep, my little boy could still hear my voice. I tried my hardest to do it, but it was so hard. I would always end up crying, and I didn't want to pass my sadness on to him.
And then it came to me. The answer was the very thing I enjoy doing the most with children—the thing that I know how to do best. I went home and brought to the hospital a bunch of books we had ready for Antonio's arrival. I started reading to him as I would read with the children I visited in classrooms. He could hear my voice as I read aloud to him, and we were sharing special, happy moments together. These books were instrumental in helping me and my family have something positive to share with my son, regardless of the hard times we were living in those first few weeks of parenthood.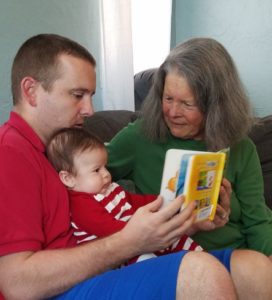 Today, Antonio is a happy and healthy four-month-old that loves books as much as I do. When he was just two or three months old, he was already helping me turn the pages of his board books as we shared stories every day. We have built a very special relationship around book-sharing. Literacy is an integral part of our lives, not only because it's central to my job, but because every day I get to take everything I learn at Tandem about sharing books and children's early learning, and apply it at home. We enjoy spending our time sharing books together, and I know it helps Antonio to learn and grow. It's something that Antonio and I have shared since day one.
I love my job. And yet, nothing really compares to the amazing feeling I get when I see my very own child's smiling face as we share books together.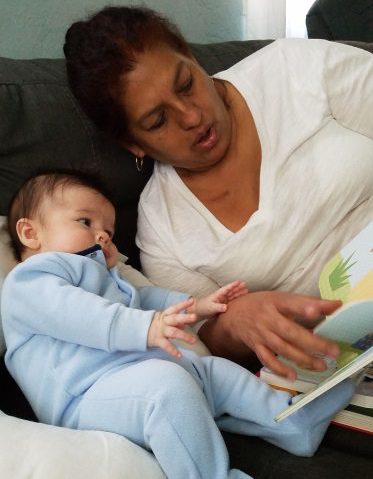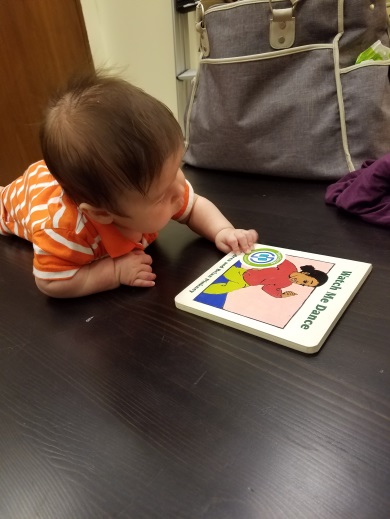 Send a Tandem Mother's Day card to someone special in your life, and let them know that the love they've inspired has helped a family in need to share special moments bonding over books.
Please give
Dulce Torres-Petty
Alameda County Program Supervisor
Dulce Torres-Petty joined Tandem in 2012, and has been delighting children and families with her Read Aloud skills ever since. She currently lives in Oakland.