Tandem Sparks Joy at Turner Elementary Family Reading Night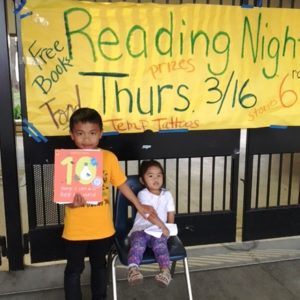 Turner Elementary School in Antioch invited Tandem® to participate for the second time in their Annual Family Reading Night.  Turner Elementary is not a StoryCycles® site, but it is a school with a great need for reading and family engagement support. The student body is diverse, and 43% of its students are English learners.
Thanks to a referral from Amy Mockoski, the Youth Services Librarian at the Contra Costa County Library, Tandem was able to connect with Turner Elementary staff. On March 16, Tandem paired up with Amy and shared a classroom during the event. Amy set up an exciting crafts table about brought library card applications for families to complete, while Tandem brought high-quality, brand new books for children to take home to build their home libraries. Parents and family members received Tandem's Tips for Sharing Books handout to encourage regular book-sharing routines at home.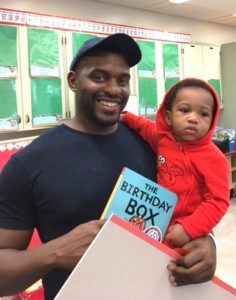 Approximately 29 family members visited the Tandem table, with about 42 children. Two of them recognized the StoryCycles® bright green bags, and we were delighted to meet families currently participating in the program at other schools in the area! It was a great opportunity to also invite families to participate in Tandem's upcoming free family workshop series in Pittsburg.
Close to 50 children's books are now in the homes of Turner Elementary families. It was a fun and lively evening. Fidela Molina, a newly-certified Tandem Literacy Champion and East Bay resident, helped throughout the event. What better way to serve a community? I'm proud to be part of an organization that meets families most in need of literacy support and trains members of the community to become leaders in early literacy and to invest in the future of families in their own neighborhoods.
Lucy Parada
Program Supervisor
Lucy is a Program Supervisor for Tandem's Contra Costa County office.