Tandem and P.L.A.N.: Latino Fathers Learning Anew
Guest blogger Francisco Ferrer talks about his men's support group P.L.A.N. (or, Padres Latinos Aprendiendo Nuevamente – Latino Fathers Learning Anew). P.L.A.N. regularly meets every two weeks at Edgewood Family Resource Center. Contact the center for more information on meetings and membership. Read this post in Spanish (Haga clic aquí para leer esta articulo en Español).
Why are men's groups important?
Many men have learned since childhood not to talk about feelings and emotions. Many men also do not show interest in their health and overall well-being.  Unlike women, many men avoid talking about their emotions and this means they often do not ask for help.  Perhaps because of this, many men do not have very good health. On average, men tend to drink more alcohol than women and suffer more from isolation and depression. Some other problems that men have difficulty resolving include: relationship breakups, loss of child custody during divorce, early retirement, and an array of other physical and mental illnesses.
Our P.L.A.N.
We are a group of men dedicated to the concept of group support, with leadership shared by all.  Our mission is to build community and positive friendships by sharing our life experiences and concerns with other men.  We meet every two weeks at the Edgewood Family Resource Center.  Each member is invited to actively work on his skills as a moderator, listener, and communicator. We learn how to be open to giving and receiving suggestions as a function of this group.  All members come to our meetings with the expectation to give the best of themselves when necessary.  We know that as men we sometimes distance ourselves, and we do not know how to express our emotions. These sessions help us to heal and grow together.
What is the impact of the father on the development and health of his children?
During our sessions we utilize the Protective Factors as necessary tools that help our children and families to have a healthier and more productive life.These Protective Factors include acknowledging and supporting:
The resilience of fathers. To be flexible and develop internal strength.
Social connections. To make supportive friendships.
Knowledge of child development. To learn to be the expert on your children.
Concrete support in times of need. To ask for help.
The social and emotional skills of their children. To give children the words to express what they feel.
The promotion of healthy relationships between fathers and children. To offer the respect that children need.
During our meetings, group participants invite neighboring organizations that benefit our growth. This is the case with Tandem. We invite Tandem staff members to share their knowledge and resources about reading with our children in fun and creative ways. Reading together every day promotes family connection, builds vocabulary, and strengthens communication skills that are necessary to healthy child development at home and at school.
Books and family come together as an old form of storytelling by abuelos and ancestors that are deeply rooted in our culture. Fathers are trying to tell their story through men's groups and for that, books with positive male role models are key to reestablishing the meaning of manhood.
"After dinner I like to sit with my daughter and read books," says P.L.A.N. member Mario S. "She loves all kinds of books, so it doesn't matter the genre. The important part is me being there with her. She pretends to be the teacher and me the student."
If you are interested in learning more about P.L.A.N. please contact Edgewood Family Resource Center. Looking for books to share that celebrate fatherhood and strong father figures? Check out these children's book recommendations.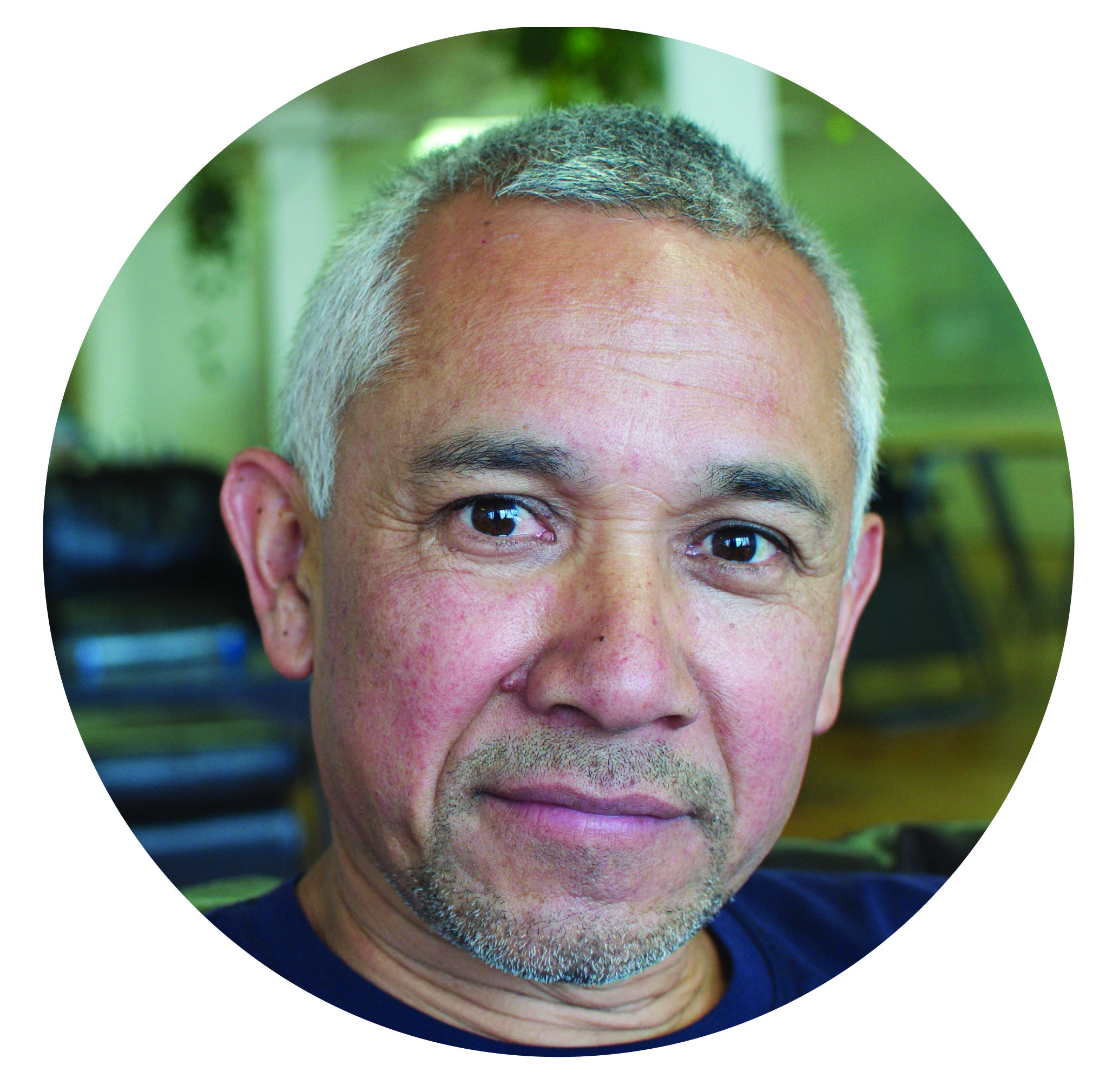 Francisco Ferrer
Program Manager, Edgewood Center for Children and Families
Francisco Ferrer has been working with Edgewood Center for Children and Families for over 20 years. He is a father, musician, service provider, and community advocate. He began organizing men's groups five years ago, and currently leads P.L.A.N.