Tandem by the Numbers
2015-2016 Annual Report
Children are born ready to learn, and they deserve to enter school ready to succeed.
---
At Tandem®, we engage the whole community to ensure all families have the knowledge, skills, and confidence they need to give their children every opportunity to be kindergarten ready.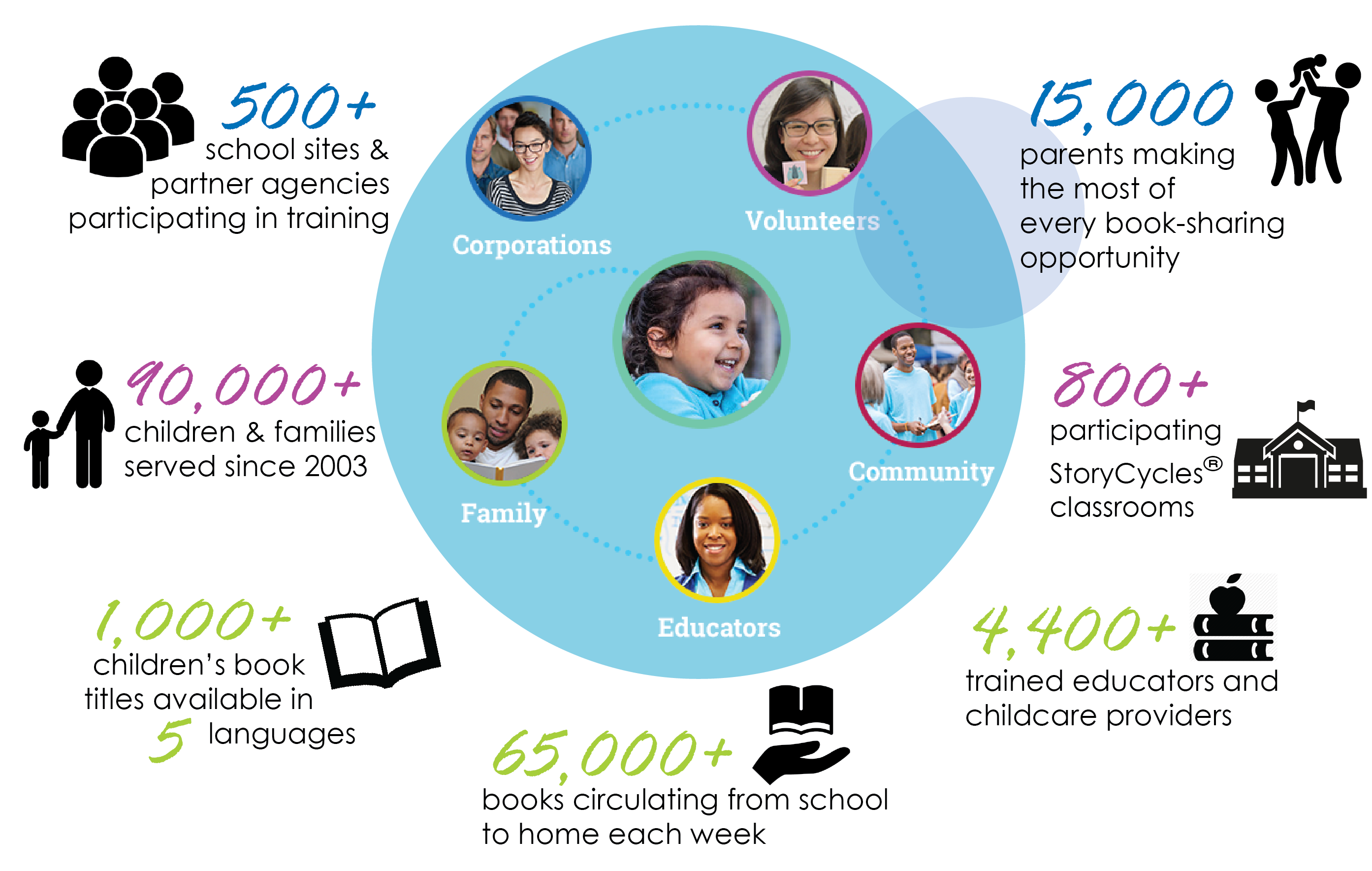 Children, their families, and their community support networks all need knowledge about how learning happens in the early years, the skills to make the most of every moment to build children's school readiness, and the confidence to lead change in their own community.
Tandem provides high-quality, multilingual books and culturally responsive training to families and schools, and the community organizations working with them, so that all children reach the starting line of formal education ready to succeed.
Learning happens everywhere.
At School
Tandem's school-to-home book-sharing program provides children with a rich collection of high-quality, multilingual books. Each week classrooms and home visiting programs circulate bright green bags filled with books, providing every family with an opportunity to regularly share new books. StoryCycles® includes educator trainings and family workshops that guide adults in simple, practical strategies for building children's literacy skills through book-sharing, word games, rhyming songs, and other hands-on activities that foster early literacy skill development, social and emotional understanding, self-regulation, and critical thinking skills.
At Home
Literacy Champions are parent and community leaders who enroll in a ten hour advanced literacy training series, then work alongside Tandem staff at community events, provide classroom Read Alouds, and co-facilitate family workshops. Lit Champs may then enroll in Literacy Champions of Change, a one year fellowship during which members develop projects to extend the reach of their work to the places in their own community where activities can have the greatest impact. Ten months of coaching and support is provided in areas such as facilitation, child development, parent engagement, and leadership.
In our Communities
Capacity Building partnerships leverage the work of community-based organizations already serving high need families. Case-management and program staff receive Tandem® training, and Tandem brings services directly to their clients as part of a bundled approach. Families get books for home libraries, participate in family literacy events, and attend workshops on subjects such as early literacy skillbuilding, dual-language learning, social-emotional development, and parent confidence and motivation.
My family really enjoys the StoryCycles program. We love the diverse stories because they generate excellent discussions during story time! There is a much greater range of topics than our books at home, and we have sought out some of the authors at the library. I feel so much closer to my son now, and I know that reading with him is good for his development.
Jamal
The work I've done is already generating an impact—parents understand the importance of reading with their children and speaking to them in their home language. When I see parents I know at the park or at the laundromat taking time to share a book with their young ones, I know that we are making a difference.
Miriam
I was thrilled to receive free books and training in Farsi at a recent Tandem workshop for Refugee volunteers in Oakland. I enjoyed learning how literacy and language devleop through talking and sharing books. I look forward to sharing the strategies I learned with the refugee families I support. I know that the skills I've learned with Tandem will help me better support the families I serve.
Kimia
Total Books in Circulation
Total Family Support Professionals Trained
Financials for fiscal year ending June 30, 2016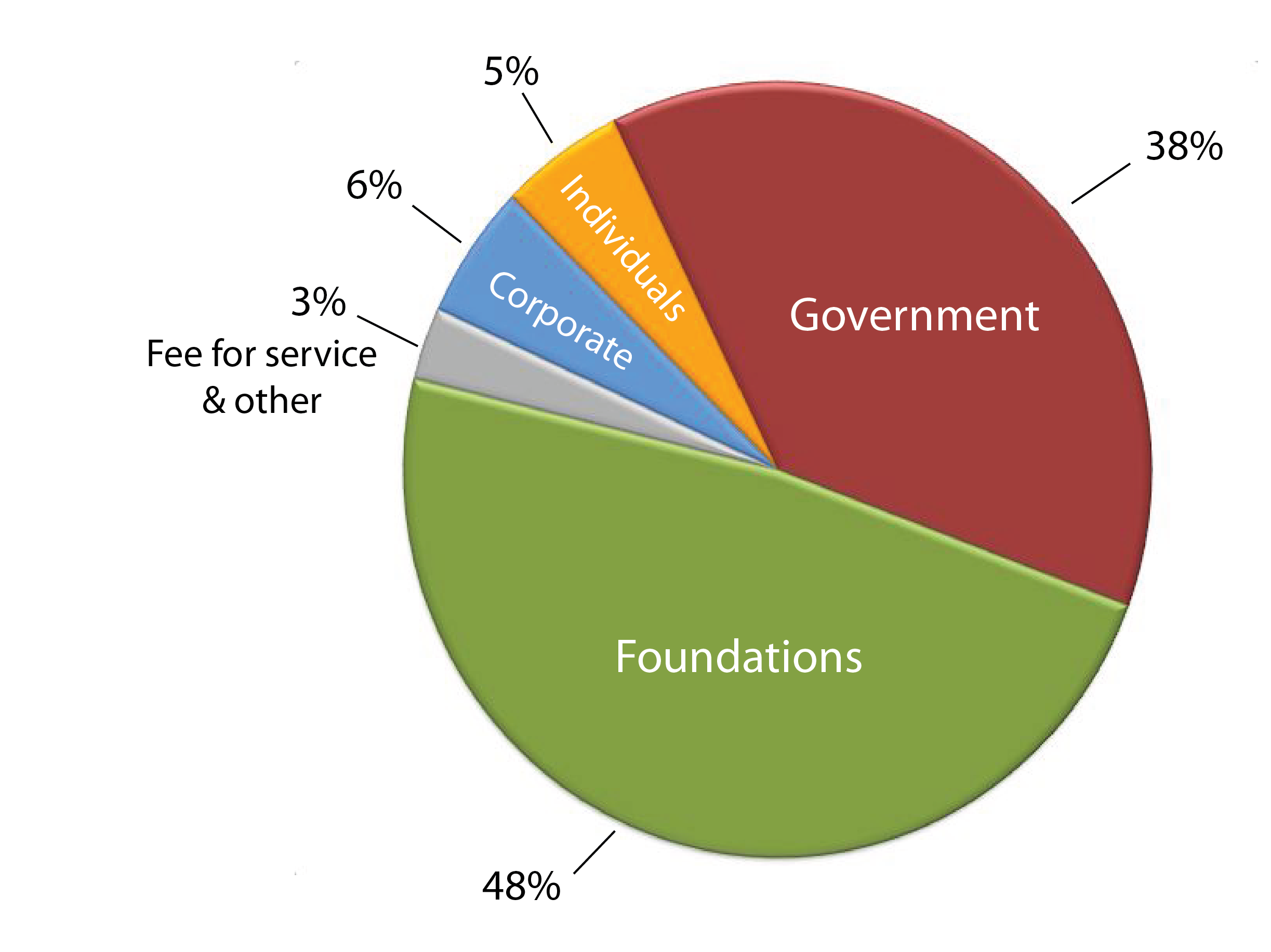 Foundations – 48%
Government – 38%
Corporate – 6%
Individuals – 5%
Fee for service & other – 3%