Educator Training Opportunities in Contra Costa County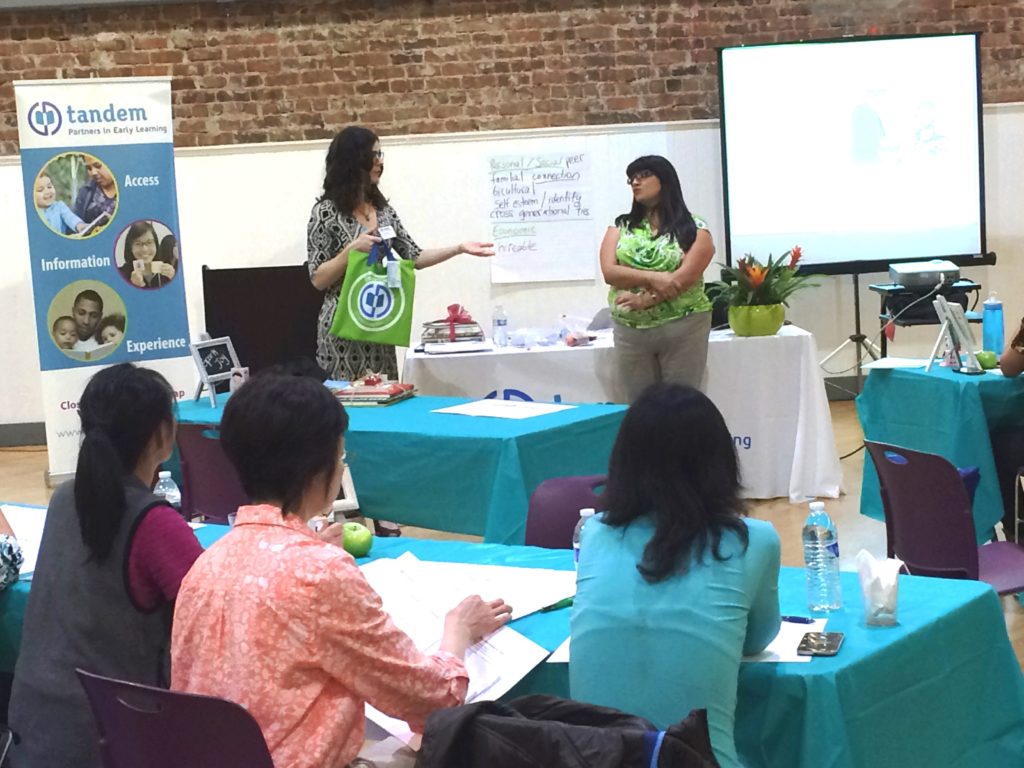 See below for more information on Tandem educator training opportunities scheduled through November 2017 at the CoCoKids West County Office in Richmond, California. Be sure to register online to attend. Professional development certificates and free books for classroom libraries are available. These trainings meet CCIP Module requirements.
Talleres para educadores: para participar de forma gratuita, regístrese: www.cocokids.org/cocokids-events/
Horas de Desarollo Profesional Desponsibles. El entrenamiento solo permite adultos. Satisface requerimientos del Modulo CCIP.

Find additional educator trainings and free family workshops available in San Francisco.
UPDATE:
Please note that previously scheduled trainings at the Antioch Public Library have been cancelled. These trainings will be rescheduled soon.
Educator Trainings at CoCoKids West County Office
Please note that presentations are available in English and en Español.
RSVP to attend: www.cocokids.org/cocokids-events/