Tandem Recommends: Children's Books Holiday Gift Guide
Looking for a last-minute gift for a beloved child in your life? Couldn't make it to the Social Justice Book Fair last Saturday, but want to provide thoughtful, high-quality, diverse books this holiday season? Check out our list of Tandem-recommended children's books below!
This year, Tandem is partnering with our friends at Books, Inc. When you purchase books through the links below, Books Inc. will donate a portion of the proceeds to support Tandem's early learning programming! Use our general affiliate link to shop all titles to your heart's content.
The holidays are just around the corner. What's better than the gift of a beautiful, new children's book? Whether you choose a book from the list below or shop all available titles using our general affiliate link, you're not only making the holidays brighter for a child in your life, you're sparking the joy of books and learning for children throughout the Bay Area!
Anno's Counting Book
by Mitsumasa Anno
Ages: 3-8
"Beautiful in its simplicity, the book depicts a small village and how its landscape changes throughout the seasons. Each page spread also teaches children number concepts and classifications- with each turn of the page the number of items increases in surprising and subtle ways! A  wonderful book for children 3 and up."
— Kaitlin Pearce, Data & Curriculum Manager 
Purchase now
I'm the Biggest Thing in the Ocean
by Kevin Sherry
Ages: 0-2
"An excellent book for little hands and older children, this board book explores the ocean. A braggadocious squid compares himself to all sorts of other underwater creatures, proudly confirming his status as the biggest thing of all until the squid meets a hungry whale. The book ends with a laugh and is great for discussions about perspective and looking at the bright side of things."
—Kaitlin Pearce, Data & Curriculum Manager 
Purchase now
Press Here
by Hervé Tullet
Ages: 2-6
"Part book, part game, part physics lesson.  I LOVE sharing this book with kids of all ages.  Infants are mesmerized by the bright bold colorful shapes. Three-year-olds are awestruck at the magic trick that happens each time you turn the page.  Six-year-olds get to exercise their critical thinking skills, decoding the text and guessing what will happen next.  If you still aren't convinced, just take a look at this girl's face! Need more proof? Check out this classroom's reaction!"
—Kelsey Gottschalk, San Francisco Program Supervisor
Purchase now
My Car
by Byron Barton
Ages: 3-6

"My Car has excellent vocabulary for young children, and bright bold illustrations that easily capture a young car lover's attention."
—Laura Rodriguez, Community Literacy Specialist
Purchase now
10 Minutes till Bedtime

by Peggy Rathman
I'm a forever fan of 10 MInutes till Bedtime! I've read this practically wordless book with my grandchildren hundreds of times, and each time we notice something new. We often spend five to ten minutes on each page talking about the antics of the visiting 'party animals' – an endless brood of hamsters.  The tale is one that all children can relate to – bedtime coming too soon, where there's still so much fun to be had!"
—Molly Wertz, Executive Director
Purchase now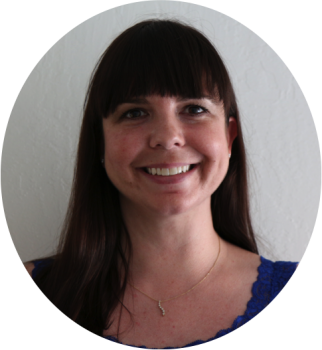 Julie Barton, Ph.D.
Development Director, Tandem
Julie combines her passion for all things children's literature and her belief in the power of story to enact positive change to support Tandem to reach new supporters, funders, and donors in our community. She's also a huge Lemony Snicket fan. Julie currently resides in Oakland.