Attend the Bayview Family Jamboree on June 10th!
Join us at the Bayview Family Jamboree on Saturday, June 10th from 10:00 am – 2:00 pm at the Bayview Opera House! It will be a day full of family fun while exploring the importance of early learning opportunities for children ages 0-5. Enjoy free books for kids, games & prizes, delicious food, music, arts & crafts, PLUS a Tandem family workshop and an interactive Read Aloud!
RSVP at bit.ly/famjam17 or contact Dwyn at (415) 937-8944 to attend the event for FREE!
We can't wait to see you there.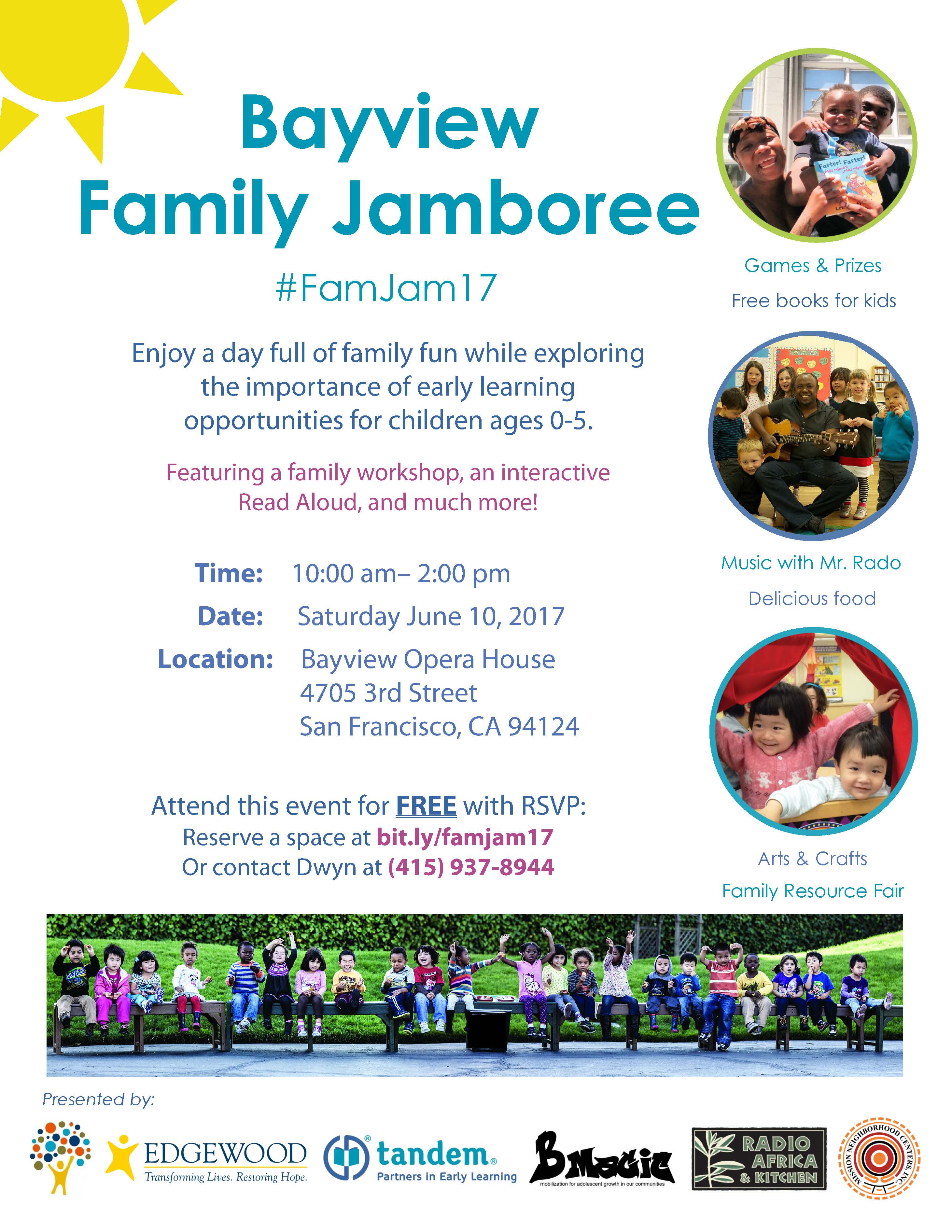 Talia Hafter
Communications Intern
Talia Hafter is Tandem's Communications and Social Media Intern in San Francisco. She goes to the University of Michigan, Ann Arbor and is majoring in Communication Studies.