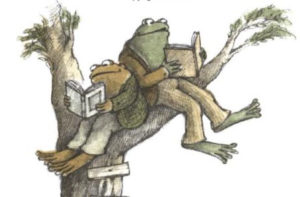 Every night when I was a child, my father would read me a story before bed. He sat in the old chair next to the bunk bed where my brother and I slept and invited us into different worlds, created by his words and our imaginations. He would use a unique voice for each character, each more outrageous and stranger than the last. Toad's voice from Frog and the Toad was especially hilarious to my brother and I, and we would laugh so hard that sometimes we missed the plot and would beg my Dad to start the page over again.
My Dad taught me to love books long before I learned to read. And when I got to second grade, still struggling to read full sentences, I never once felt that books were the enemy. At home, we kept reading and laughing and sharing stories, so that by fifth grade I was suddenly able to devour chapter books in a matter of days. Even after I was reading on my own, I'd still ask my Dad to sit in the old chair and read me a chapter before bed. His words still had the power to transport me, but more than that, when my Dad read to me, he was showing me how much he loved me.
I recently attended a workshop at First 5 Alameda County titled "Understanding our Relationships with Fathers Through Personal Storytelling," during which I had the time to reflect on the beautiful gift my father gave me as a child when we read together. The workshop presenter, Paul Flores, asked us to consider the traditions our fathers are a part of and how we would like to continue them or interrupt them in our own lives and work. When it was my turn to share a tradition, I instantly knew ours was was reading together. My Dad made time to read with me every day, and in addition to developing my language and vocabulary, his storytelling taught me creativity, empathy, and dedication. I am so privileged to have a father who began a tradition of reading in our family that I am proud to carry on.
I have loved telling stories since I was a child, whether it was with my friends gathered around me at recess or on stage in a play. I've been lucky to find ways to fit stories and books into my professional life—from my first job as a theater camp counselor, to being a high school English teacher in Malaysia. During my time as a preschool teacher, I relished the 30 minutes of story time I got to share with my students every day. We would sing songs, talk about colors and feelings, count together, and move our bodies like the characters did in the stories.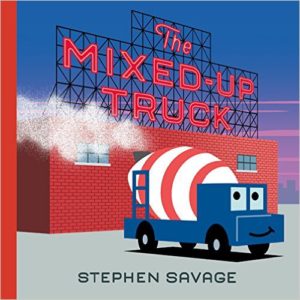 When I got to Tandem®, I knew my favorite part of the job would be the interactive Read Alouds we lead in the classrooms we serve. I would practice my books at home and try out different voices for each character the night before a Read Aloud. The day before I visited my first Tandem classroom, I drove to my parents' house and asked my Dad to be my audience so I could practice my books. We sat together in the living room, and I told him the story of the Mixed Up Truck, giving each construction vehicle its own voice. He gave me his full attention, smiling through the whole book.
It only occurred to me recently that in my position as a Community Literacy Specialist at Tandem®, Partners in Early Learning®, I am carrying on my father's tradition of storytelling and book-sharing. I couldn't be prouder to share the love of books with the children and families in my Oakland community. So before I get back to the work I love, I want to take a moment to say "Thank you," to my Dad. Thank you for reading with me and teaching me to dive into stories with my whole heart. I love you, and Happy Father's Day.
---
For tips on sharing books more interactively, check out our 3 Tips for Sharing Books handout. Visit our Resources page to learn more about the six skills of early literacy and how to help young children develop their early literacy and language skills through fun, simple book-sharing routines.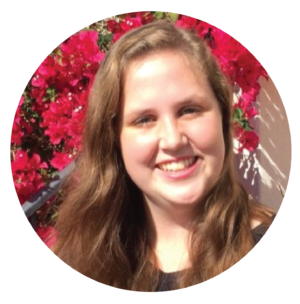 Dorothy Gray
Community Literacy Specialist
Dorothy Gray is a Community Literacy Specialist working in Tandem's Contra Costa County office. She currently lives in Oakland, where she enjoys trying out all the neighborhood food trucks.